500 N. Commercial Street, Suite 303
Manchester, NH 03101
Office: 603.644.3343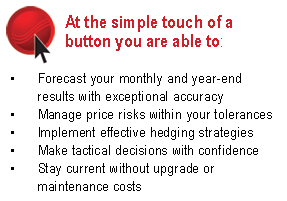 Hedge Insite is a risk management tool designed by a team of petroleum veterans to help you improve your profitability. This advanced application (delivered as a SaaS) is easy to access through the internet. There are no upfront costs and subscriptions are monthly with no lengthy commitments.
User-friendly push-button controls guide you each step of the way. Unique features for price analysis and stressing™ help you anticipate the demands of today's market and insure against financial surprises.
Hedge Insite is quickly accessed through a password-protected link to provide you mission-critical insight into sales and purchase positions as well as details vital to achieving your plans. You can organize, analyze and manage profit margins for all petroleum sales (retail and commercial - rack, variable, fixed and cap). Hedge Insite empowers you to capitalize on time-sensitive information often buried in your degree day, accounting and financial software.
Hedge Insite is a viable solution, regardless of your internet connection speed. You work on a totally secure, professionally hosted environment without the risks and shortcomings of in-house software, hardware and independent spreadsheets.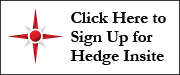 No investment in additional hardware or software is required.
Call for an online demo 1-888-996-7483